Take a quick peek at the
changes and updates for 2022
We're always working to improve our coverage to better meet your and your family's healthcare needs. Here are the changes and updates we're making in 2022.
Foreign Service Benefit Plan 2022 Premiums
| Enrollment | ENROLLMENT code | Bi-Weekly | Monthly |
| --- | --- | --- | --- |
| Self Only | 401 | $73.19 | $158.58 |
| Self Plus One | 403 | $185.48 | $401.87 |
| Self & Family | 402 | $181.05 | $392.28 |
Note: Two-person families are not required to enroll in Self Plus One. They can opt to enroll in Self and Family (402).
Foreign Service Benefit Plan Changes and Updates in 2022
Change in Prior Approval Requirements
Prior approval will be required for cataract surgery, sacoiliac joint fusions or vertebral corpectomy procedures.

Prior approval will be required for specialty medications when administered in a physician's office or outpatient setting under the medical benefits.
Change in Bariatric Surgery Requirement
The bariatric surgery requirements will change to a medically supervised weight loss program of 12 or more sessions within 2 years prior to bariatric surgery. Additionally, the Plan is adding a comorbidity reference to nonalcoholic steatohepatitis (NASH) and removes the psychological evaluation requirement and age restriction.
Changes in Gender Reassignment
Gender reassignment surgery will remove the age restriction, add coverage for breast augmentation, and direct the member to contact the Plan prior approval or go to Aetna's medical clinic policy for surgery requirements. Additionally, the Plan will change the name from gender reassignment surgery to gender affirming surgery.
Updated Screening Age Requirements
The United States Preventive Services Task Force (USPSTF) recommendations have updated the age requirements for colorectal cancer screening to 45 years and older (former benefit was age 50 and older) and prostate cancer screening to age 40-69 (former benefit was 40 years and older).
Added Coverage
Coverage provided for for latrogenic infertility for members facing infertility caused by chemotherapy, pelvic radiotherapy, other gonadotoxic therapies, or ovary or testicle removal for treatment of disease. The Plan will require prior approval. The following services will not be covered: elective fertility preservation, such as egg freezing sought due to natural aging; infertility treatments such as in vitro fertilization that might be needed after the necessary medical intervention; and storage costs.

Coverage provided for behavioral health coverage through the Plan overseas telehealth vendor, vHealth (Worldwide).

Coverage will be added for additional specialized medical formulas for treatment of Inborn Errors of Metabolism (IEM) for histidinemia, homocystinuria, maple syrup urine disease (MSUD), and tyrosinemia (in addition to phenylketonuria [PKU] when administered under the direction of a physician.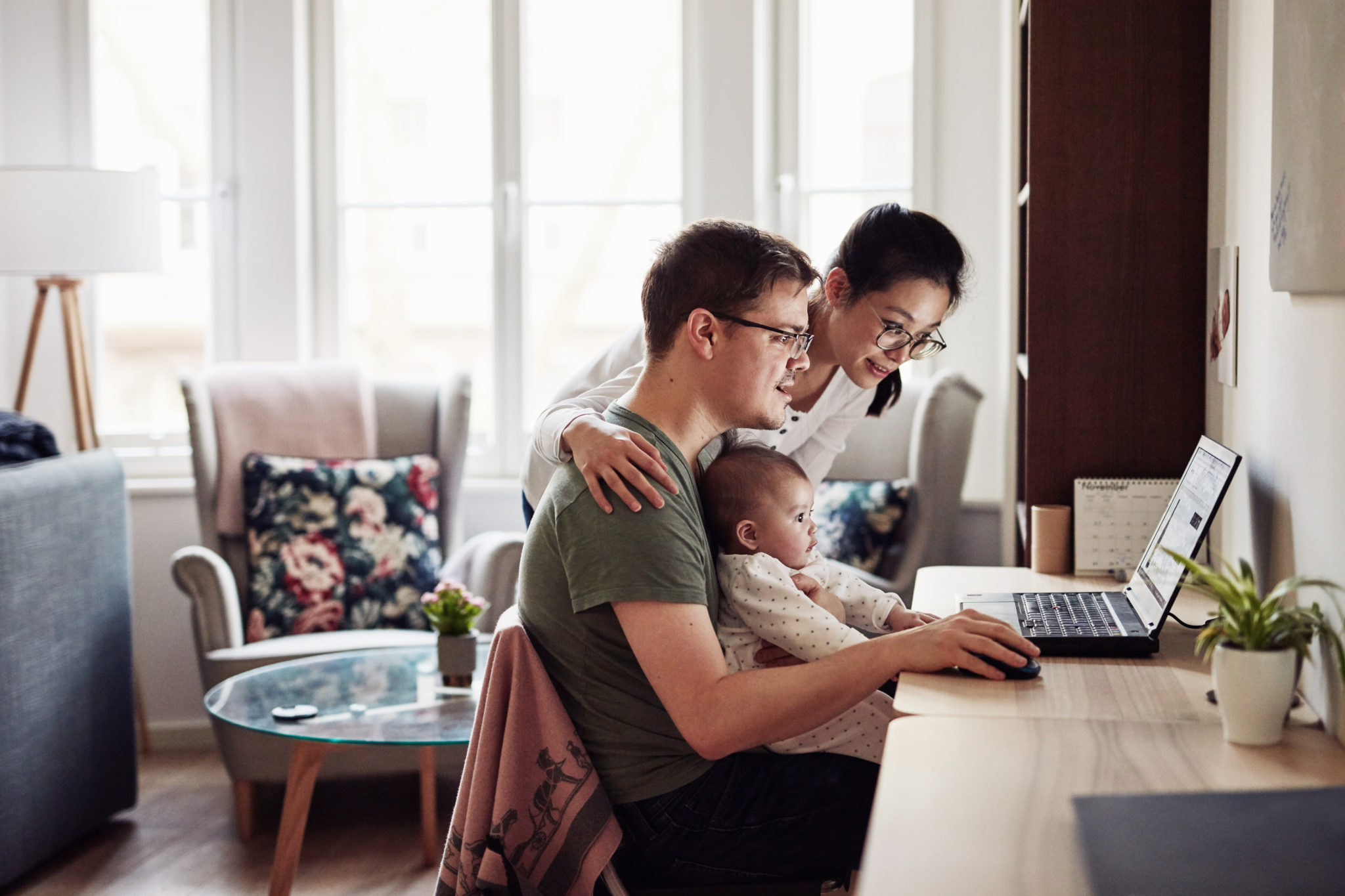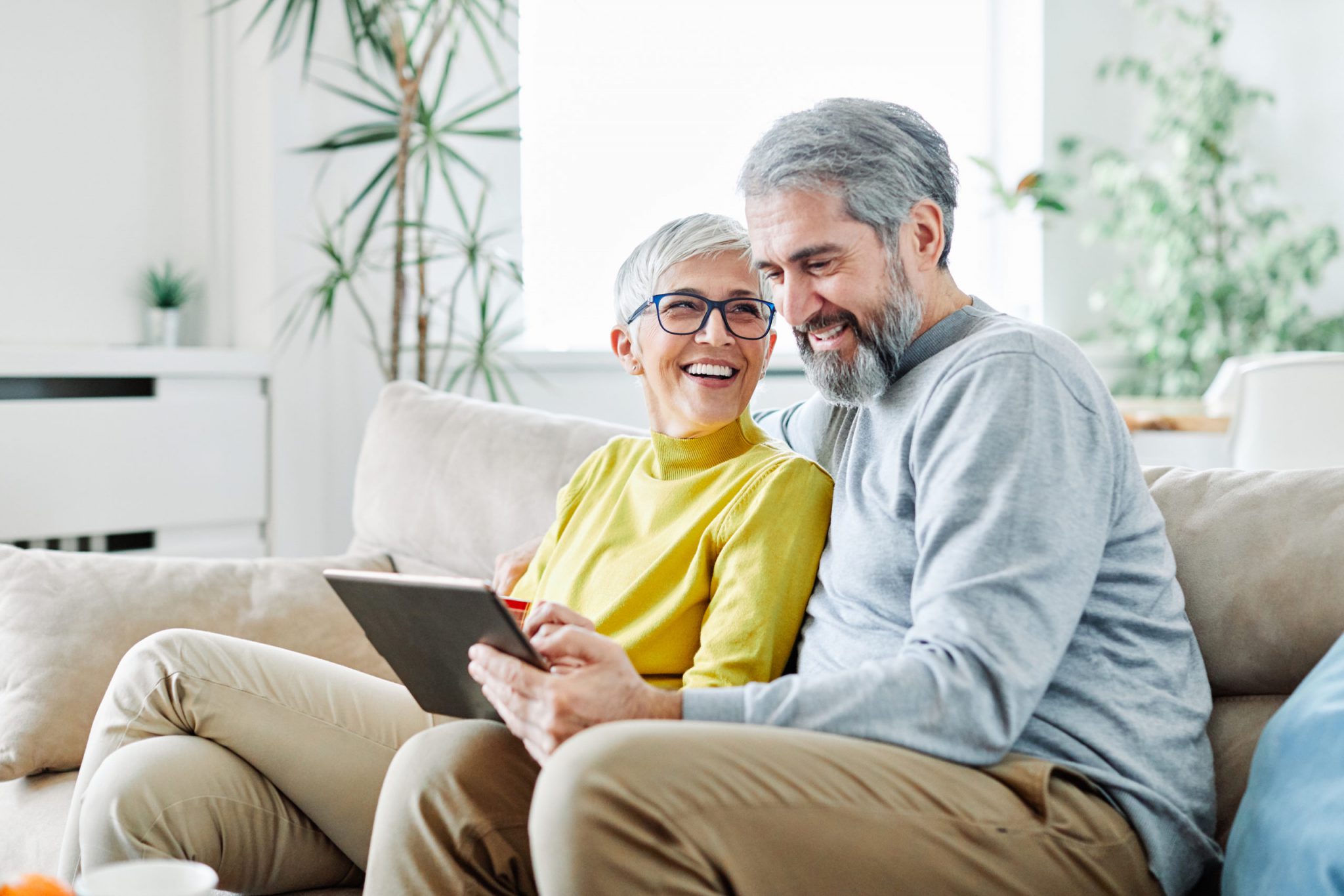 Removing Pre-Diabetic Alert Program
The Pre-Diabetic Alert program will be eliminated to avoid duplication of programs. The Plan's Simple Steps To Living Well Together Program is more expansive to identify members as having metabolic syndrome/pre-diabetes.
Wellness Program Change
We replaced our health coaching program to Lifestyle and Condition Coaching Program to be used for digital, group, one- to-one health coaching, telephonic health coaching and online tools for lifestyle and medical conditions.
Added Wellness Incentive Opportunities
Adding additional wellness incentive opportunities through our Simple Steps to Living Well Together Program for members age 18 years and older to earn a wellness reward after completing the following:

Colon cancer screening ($25)
COVID-19 vaccination ($25)
Track physical activity ($25)
Transplant Changes
Foreign Service Benefit Plan will remove the reference to "mini-transplants" under organ/tissue transplants and use the term non-myeloablative allogeneic, reduced intensity conditioning (or RIC) diseases under the approved clinical trial or a Plan-designated center of excellence section.

The Plan will eliminate coverage for autologous transplants for breast cancer and epithelial ovarian cancer under the blood and marrow stem cell transplants section. Breast cancer and epithelial ovarian cancer remains covered in a clinical trial setting.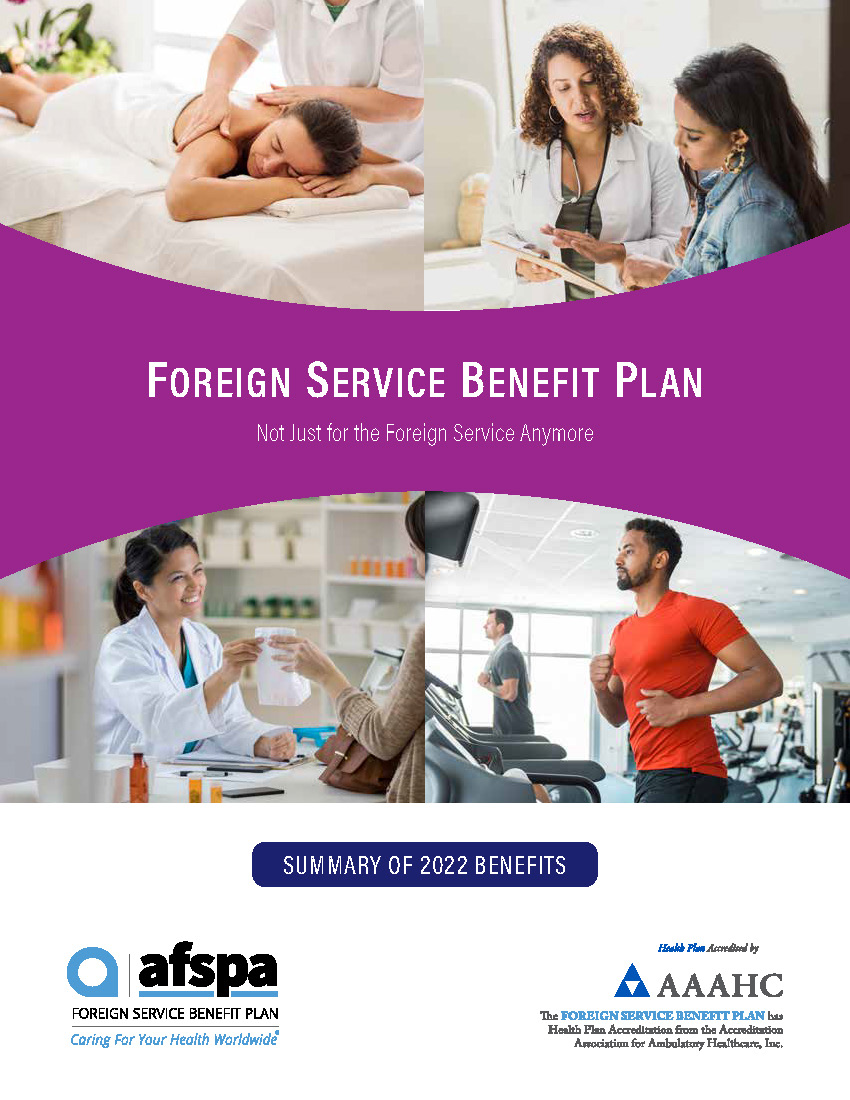 2022 FSBP Summary of Benefits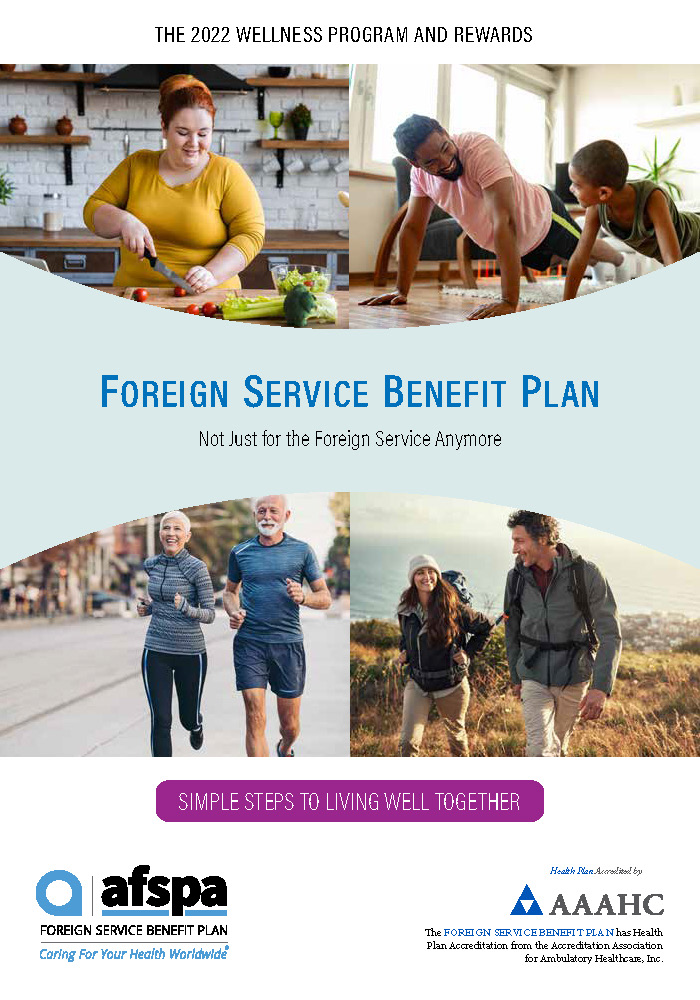 2022 FSBP Wellness Brochure


There are two periods when Federal employees and retirees can enroll for the first time or switch their enrollment type.
All actively working or retired federal employees can enroll in, change or cancel their health plan during Open Season, which is typically the second Monday of November through the second Monday of December each year. Learn more. 
New Employees
If you're a new Federal employee eligible for Federal Employee Health Benefits (FEHB) coverage, you have 60 days from your start date to enroll in a health plan.
Qualifying Life Event
You may make changes to your health plan outside of Open Season if you have a qualifying life event. These include getting married, having a baby, getting divorced or you move outside of the plan's coverage area. Learn more. 
FSBP is HIPAA compliant. The confidential medical information (i.e., Protected Health Information (PHI)) that you provide to us is kept strictly confidential and secure in our records. Click here for our Notice of Privacy Practices.
There are two ways to enroll in the Foreign Service Benefit Plan.
You must remember your enrollment code and the full name of the health plan.
We do whatever it takes to bring you peace of mind