Group Term Life 42001 (Closed Plan)
We are not accepting new applicants for this plan as of October 1, 2018.
Group Term Life Insurance 42001 (Closed Plan)
As of October 1, 2018, AFSPA is no longer accepting new applicants for this plan.
All currently enrolled members age 60 and over may keep the policy as long as they pay the premium or, until they turn age 80 when coverage automatically terminates or, the Master policy terminates.
Please refer to the policy certificate booklet for Plan benefits and exclusions.
Please contact us if you have any questions at 202-833-4910 or send us an email at [email protected]
Accelerated Death benefit Option is a feature that is made available to group life insurance participants. It is not a health, nursing home, or long-term care insurance benefit and is not designed to eliminate the need for those types of insurance coverage. The death benefit is reduced by the amount of the accelerated death benefit paid. There is no administrative fee to accelerate benefits. Receipt of accelerated death benefits may affect eligibility for public assistance and may be taxable. The federal income tax treatment of payments made under this rider depends upon whether the insured is the recipient of the benefits and is considered terminally ill. You may wish to seek professional tax advice before exercising this option.  
All group life coverages are issued by Prudential Insurance Company of America, Newark, NJ. The Booklet-Certificate contains all details including any policy exclusions, limitations, and restrictions, which may apply. CA COA #1179, NAIC #68241. Contact Series: 83500.

1014850-00003-00
Have a Question?
Our friendly staff are here to answer your questions.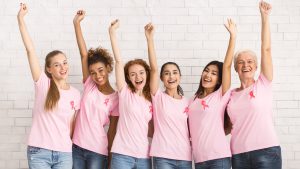 Benefits
The month of October is associated with Halloween, pumpkins, fall weather, and candy. In the U.S., October is also National Breast Cancer Awareness Month. When thinking about breast cancer awareness, the color pink and the phrase, "fight like a girl," comes to mind. Breast cancer is the second most common type of cancer for women, skin cancer is the most common. It is not unusual for people to know someone who has been diagnosed with breast cancer, but what are the actual statistics? 
Read More »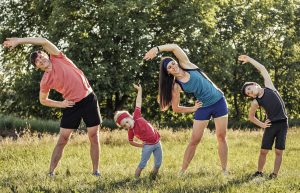 Wellness
September is National Childhood Obesity Month. About 1 in 5 American children has obesity. Many factors such as sleep routines, physical activity, genetics and eating patterns contribute to this statistic. And unfortunately, childhood obesity puts children at a higher risk for asthma, heart disease, type 2 diabetes, bone and joint issues, and more.  
Read More »