Discounts to Enhance Your Wellness
We offer preventive and care management health and wellness programs to help you reach our overall wellness goals. Foreign Service Benefit Plan members and your dependents ages 18 years and older have exclusive access to our Simple Steps to Living Well Together Program where you can earn up to $400 in wellness rewards per calendar year.
Simple Steps to Living
Well Together Program
Earn up to
$400
in Wellness Incentives
Reward: $75
Complete online or by phone
Annual Physical and Biometric Screening
Reward: $100
Complete during the same doctor visit
Up to $400
Complete eligible programs and wellness activities
The wellness rewards you earn will be applied as Wellness Incentive Fund Account credits to help reimburse you for Eligible Medical Expenses like your deductible, coinsurance, and copayments, as defined by IRS Code Section 213(d). You can obtain each reward once per calendar year.
An HRA is a health questionnaire that evaluates your health and quality of life. You share information about your health habits and history. The HRA results provide a snapshot of your current health status and help identify personal health goals.
Physical Exam and Biometric Screening
An annual physical exam can determine the general status of your health and detect health conditions early. A biometric screening assesses your overall health and measures physical attributes – blood pressure, glucose levels, cholesterol levels, height, weight, body mass index, and aerobic fitness. These standard exams can identify potential health risks and underlying medical issues.
Note: To earn the $100 wellness reward, you must complete a Physical Exam & Biometric Screening and you must pass 3 out of 5 metabolic syndrome criteria as part of your screening (HDL cholesterol, triglycerides, blood pressure, waist circumference, and glucose).
If you do not pass the 3 out of 5, you can still earn the $100 wellness reward after you complete one of the following wellness programs – Mediterranean Wellness, Lifestyle and Condition Health Coaching, or Dietary & Nutritional Counseling.
Earn up to $400 in wellness rewards when you complete any combination of the following Healthy Actions below.
Wellness programs/activities identified with a medical doctor icon are available only to members who have been identified through claims data as having high blood pressure, diabetes, metabolic syndrome/prediabetes, are pregnant or a tobacco user. FSBP will reach out to these members with instructions on how to complete each wellness activity and/or program to earn wellness incentives.
Have a Question?
Our friendly staff are here to answer your questions.
I want to thank AFSPA for offering Hinge Health as part of my health plan. I've had extreme shoulder pain the past 2 years which required me to get cortisone shots. Since beginning my Hinge Health program I've seen a significant improvement in my mobility and and I am experiencing a lot less pain. This is the perfect tool for me. I don't like going to to physical therapy so hinge Health is perfect. I am now getting better sleep and not missing work as much as I was. I can't wait to start working on my back pain with Hinge Health. I am so grateful AFSPA offers this program.
I wanted to share feedback for the Livongo Blood Pressure Program. Since I signed up last month, it has helped me monitor my health and develop better lifestyle decisions. I catch spikes in my blood pressure that I can address with my doctor immediately. Livongo gave me the incentive to change my dietary habits as well. I eat better foods , exercise more and feel better overall. I am glad FSBP offers this great program.
Telehealth for Members with an Address in the 50 United States
Telehealth consultations are available for the following specialties through our telehealth vendor, Teladoc:
Doctors of Medicine (MD)
Doctors of Osteopathic Medicine (DO)
Nutritionists
Licensed Clinical Social Workers (LCSW)
Psychiatrists
Psychologists
Dermatologists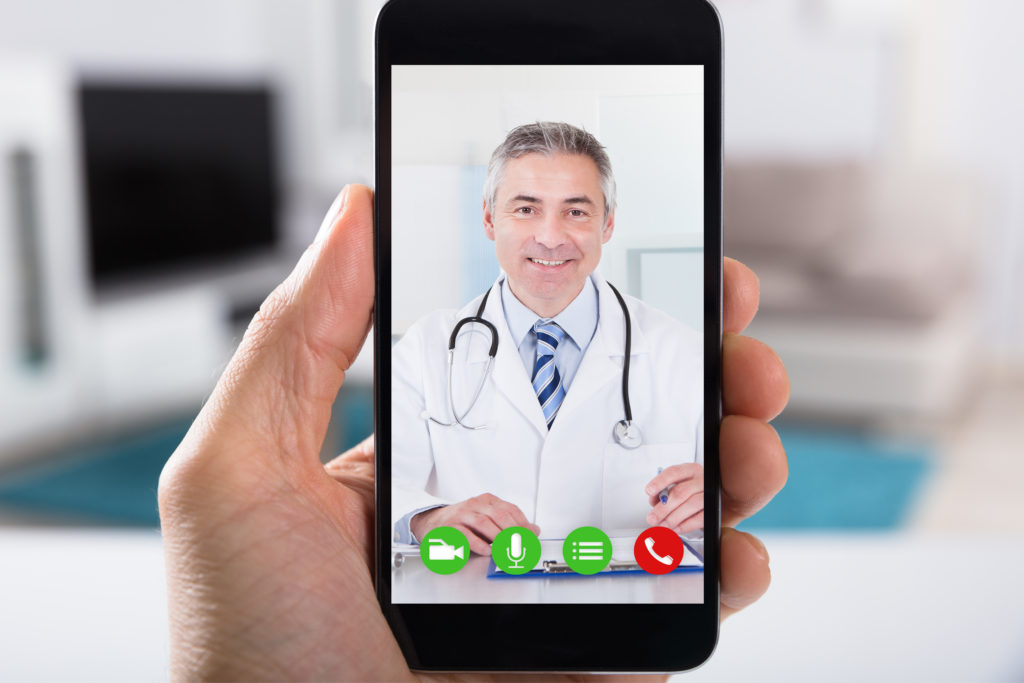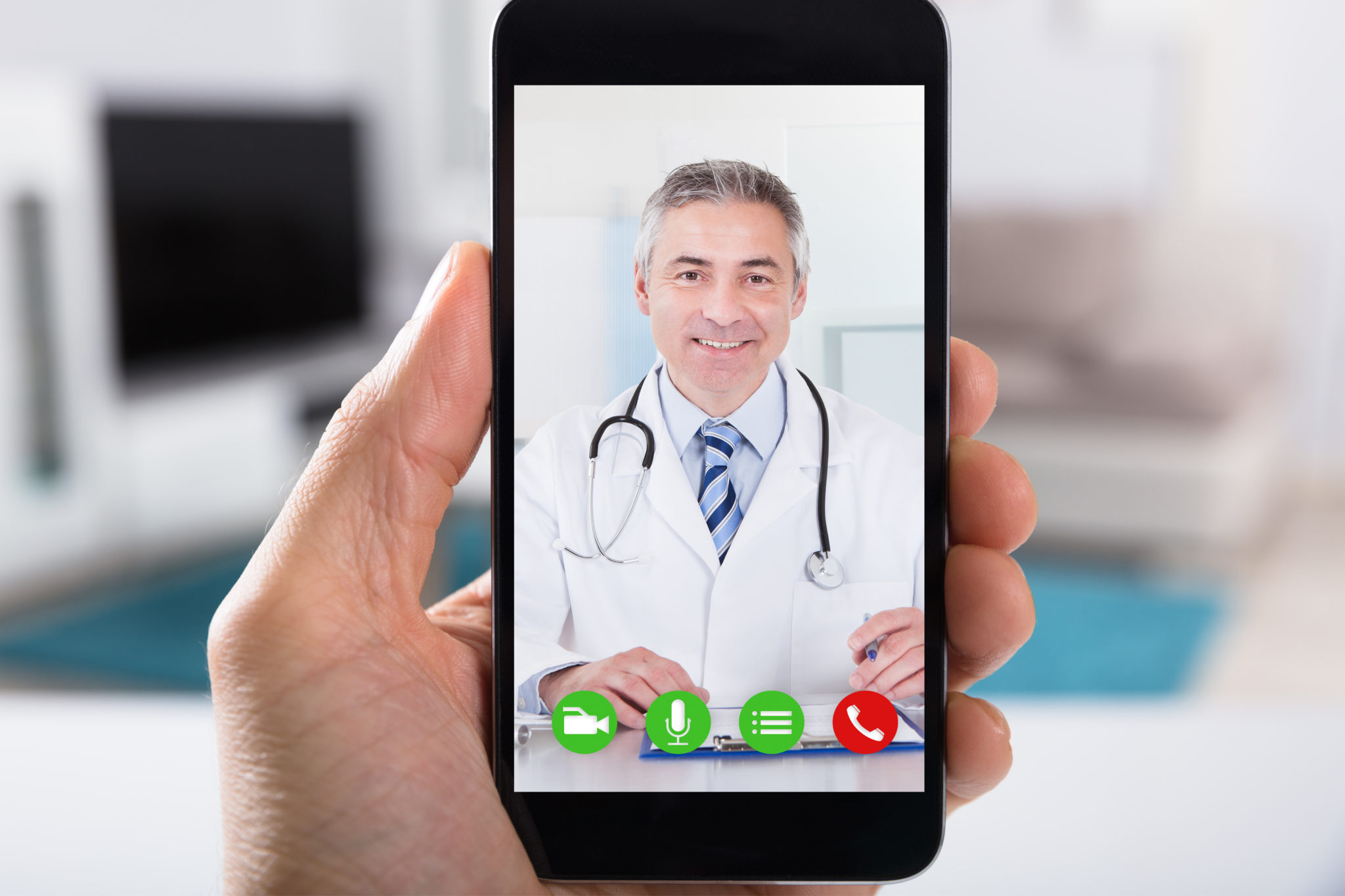 Benefits of using Teladoc:
Covered at 100% – you pay nothing!
US board certified doctors
Prescriptions sent to pharmacy of choice, if necessary
No appointment necessary
Private and secure
Skip waiting rooms
Teladoc can be used any time, day or night. It's perfect when your doctor's office is closed, you're too sick or busy to see someone in person, or even when you're traveling. You can address most common issues such as: colds, fever, rash, ear infections, and migraines. You can also see a therapist for ongoing counseling for concerns such as: depression, anxiety, and stress, as well as a dietician for diet and nutrition help. 
You can contact Teladoc by phone, web or through the Aetna Health mobile app and receive treatment within minutes for non-emergency medical needs.  For more information regarding telehealth consultations, please call 855-Teladoc (855-835-2362) or visit teladoc.com.
Behavioral Health Televideo Services
The following Behavioral Health Televideo Providers are available to you depending on which state you live in. 
MDLive
Available in all 50 states
Behavioral health and employee assistance program (EAP) services
Accepts patients 10+
Appointments available from 7 AM to 9 pm, Monday through Friday (Some providers may offer weekend appointments)
Call1-855-824-2170; go to mdlive.com/BHCOMM
Array AtHome Care (formerly Inpathy)
Available in CA, DE, FL, IL, MO, NJ, NY, PA, TX and VA
Behavioral health services only
Accepts patients 5+
Appointments available from 7 AM to 11 PM, 7 days a week
Call 1-800-442-8938; go to https://insightportal.mahlerhealth.com/
Telemynd (formerly Arcadian Telepsychiatry)
Available in all states not covered by Array AtHome Care
Behavioral health and EAP services
Accepts patients 18+
Appointments available from 9 AM to 9 PM, Monday through Friday
Call1-866-991-2103
Telehealth for Members with an Overseas Address
Telehealth through vHealth (Worldwide)
For members with an overseas address* (including APO, DPO, Embassy and Consulate addresses), telehealth consultations are available for general medicine and mental health support through our telehealth vendor, vHealth (Worldwide).
Benefits of using vHealth (Worldwide):
Accessibility– Access to care anywhere, anytime
Affordability – Zero cost, uncapped appointments
Quality – Best-in-class primary care doctors
To Register for vHealth (Worldwide):
Step 1 – Download 'vHealth (Worldwide)' in the App Store or Google Play.
Step 2: You will be asked to create an account. If using the service for the first time. Click 'Don't have an account?'
Step 3: You will be asked to complete a registration form, including an access code. Your access code is 

FSBP

.
Step 4: Once you have done this select 'register' and you will be asked to activate your account through a link that will be sent to you via email.
Scheduling an Appointment
Step 1: If you wish to book a consultation please select 'book a video consultation' or 'request a phone consultation'.  Video consultations can be scheduled at a chosen time. If you choose a phone consultation the doctor will call at the next available opportunity, usually within 1 – 2 hours.
Step 2: Most fields will be pre-populated. Be sure to explain your symptoms and upload any photos of symptoms or documents such as test results (if necessary)
Step 3: If you have booked a phone consultation, there is nothing else to do. The doctor will call you on the number provided.
If you have booked a video consultation, you will need to open the app prior to the call and click 'start video call'. From there the doctor can join you.
Appointments last 30 minutes – plenty of time to ask the questions you need.
Helpful Information
From the Home page, you can also call in directly to vHealth.  Click on 'contact us'.  You will reach a vHealth Customer Service Member who can help with any questions, issues or scheduling.
Alternatively, you can reach vHealth directly on:
Please note, for general Foreign Service Benefit Plan inquiries, please call 1-202-833-4910.
From the Appointments section you can view your history of scheduled video and phone calls, as well as any past consultations. All records and summaries of your calls are kept here.
The notes relating to your consultation can be viewed in the appointment details along with any recommendations made by your doctor.
*If you have an overseas address and are back in the 50 United States temporarily, you will still use vHealth (Worldwide) for telehealth visits.