Expert help when
you need it!
You already know that AFSPA is all about bringing the best health, dental, disability, life, and travel insurance plans by the best providers at the best prices. But did you also know that beyond these essential programs, AFSPA also stands ready to help our members with other important needs—from legal and tax consulting to financial and retirement planning? 
To help us meet your special non-medical and non-insurance needs, we have created a network of professional partnerships across several disciplines. These savvy, trusted experts are ready to meet with you when you need them. 
Select firms offer AFSPA members preferred rates for typical legal services
With many of our members living and working abroad, it can be especially difficult to address legal issues that occur both overseas and domestically. AFSPA has arranged for several law firms in Washington, DC and Virginia to be available to represent our members.
Common problem areas in which it may be important to have legal advice, document preparation, and/or representation include wills and living wills; trusts; estate administration; estate planning; buying, selling, and renting real estate; tax advice; starting and operating a business; accidents; domestic and elder law; and disputes.
Here's what you need to know about these arrangements:
Additional information about each firm can be found by following the link to the firm's website or in the letters of agreement below.
Bean, Kinney & Korman, P.C.
Special focus areas include civil litigation, business advice, employment issues, contracts, commercial law, estate planning, real estate, family law, and adoptions
Practice area: Virginia, Maryland, District of Columbia
Offers AFSPA members a 10% discount off their standard hourly rate, as well as a free initial consultation
Contact Jonathan Kinney or Jennifer Schiffer at (703) 525-4000 or jkinney@beankinney.com / jschiffer@beankinney.com
Baskin, Jackson, Hansbarger & Duffett, P.C.
Special focus areas include personal, business and commercial litigation; estate planning; probate and estate administration; zoning, land use and related real estate matters; commercial and residential landlord representation; lease review and litigation; and domestic relations
Provides legal representation throughout Northern Virginia.
AFSPA members will work with one of the principal attorneys, William M. Baskin, Jr., John G. Jackson, or Martha J. Mothershead
Contact them directly at (703) 534-3610
Kenneth J. Annis and Associates
Special focus areas include civil litigation: personal injury, medical negligence, products liability; trusts, wills and estates; domestic, DWI and criminal matters
Provides legal representation within Washington, DC, Maryland, and Virginia
Lead attorney Kenneth J. Annis is fluent in French; the firm also employs Spanish-speaking staff
Offers AFSPA members a special discounted fee including reduced fixed fees, discounted hourly rate, and a free in-person consultation with prospective clients
Contact the firm at (202) 785-2244
Select discounts and top-notch service
Filing taxes is frequently stressful and even more so while living abroad. AFSPA partners with Beers, Hamerman, Cohen & Burger, P.C. to offer our members special discounts and top-notch service.
Simply identify yourself as an AFSPA member – retired or active – when you first contact the firm. They will issue a letter of understanding that spells out specific rates and expectations prior to providing services.
To contact the firm, email taxinquiry@bhcbcpa.com or call (203) 787-6527.
Financial Wellness Program
Get guidance to help prepare financially for the future
If something happened to you tomorrow, would your loved ones be in a tough spot without your income? Do you worry about financial debt? Do you need guidance planning for retirement?
As a valued member of the American Foreign Service Protective Association (AFSPA), you have access to a wide variety of financial tools and education that can help you achieve your overall financial wellness goals at no cost to you.
Explore how well you're spending, planning and protecting your money and assets, and get tips to do better. Click here to take a financial wellness assessment and explore tools and content to help you achieve financial wellness.
You can
register online
and personalize your experience to get info that's relevant to you, all year round.
Financial Wellness offerings, including access to any third-party referrals, are provided by Prudential Workplace Solutions Group Services, LLC ("PWSGS"). PWSGS is an affiliate of Prudential Financial, Inc. PWSGS is not a licensed insurance company, does not provide insurance products or services, and does not provide financial, investment or tax advice. Individuals should consult appropriate professionals when making financial, investment and tax decisions. The Financial Wellness offerings are made available for general financial education purposes. Access to financial wellness products, services, seminars and tools is not conditioned upon the purchase of insurance or retirement products or services from any Prudential company.

Financial Wellness offerings, including any products, services or other solutions, described in this document are voluntary, individually-selected offerings. They are not part of any employee benefit plan, or any program sponsored or endorsed by an employer.

1014850-00004-00
No insurance portfolio is complete wtihout this vital coverage
At AFSPA, we are firm believers in the value of long-term care (LTC) plans as a critical component to comprehensive healthcare coverage. This is the insurance you simply can't get when you need it most.
To help you navigate today's myriad LTC—and other insurance offerings—AFSPA offers LTC Consulting Service, a complimentary service to help you find the best, most affordable LTC options for your needs.
The LTC Consulting Service currently includes two highly experienced professional consultant groups: Long-Term Care Consultants, Inc. and Signature Financial Partners, LLC. Each group offers 20+ years of experience in the LTC industry and are available to consult with you whether you reside in the U.S. or abroad.
Personalized Federal Retirement Planning & Counseling
Now is the best time to enjoy your future
Planning right for your future now will ensure you can enjoy it then. There's no doubt that the sooner you get to planning wisely and saving—the greater your nest egg will grow and weather any potential financial storms. And, the best way to plan now is to know all you can, and to understand it as best as you can.
To help you achieve this, AFSPA has partnered with Retire Federal. Since 1985, Retire Federal has provided personalized federal employee retirement training and counseling to civilian federal employees. Led by Principal Retirement Specialist Tammy Flanagan, Retire Federal seeks to bridge the knowledge between federal benefits and financial planning to optimize your retirement fund potential and yields.
Learn more or schedule your appointment today!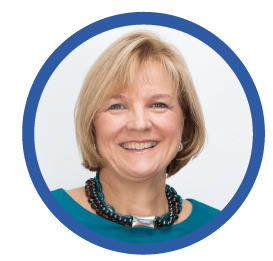 Tammy Flanagan, Principal Retirement Specialist,
has been providing retirement planning assistance to Federal employees since 1985 when she first began work as a retirement benefits specialist at the Federal Bureau of Investigation. Tammy has comprehensive knowledge and resources of the various retirement benefits as they relate to your personal needs. She and her team of experts offer services through one-on-one counseling, informational webinars, and training seminars.
Have a Question?
Our friendly staff are here to answer your questions.
Thank you Linda Caruthers (LTCCINC services) and your staff for working with us over the past year since retirement from the Foreign Service to purchase our new additional LTC insurance plan. We very much appreciate your patience in answering our any-and-all questions that we raised in the slow, deliberate process of making our decision. We also appreciated your willingness to meet on our schedule at various times over many months to go over in detail and clarify our understanding of this most important of life purchases.
The first thing the staff at LTCCINC services did was take time to really understand my family circumstances. Only after two conversations did they recommend three policy options, which considered our today's budget and our retirement budget years. Linda and Tracy gave us several options, and explained the benefits and drawbacks of each. Never did I feel pressured or pushed: in fact, their advice was to take time to make the best decision for our long term lifestyle.
The AIP representative helped me back in 2013 with some questions I had about the program. This year I needed a little more information to finalize my decision for the LTC product. The representative had extensive knowledge on LTC insurance. Thank you for helping me with this process. I was able to submit my application on time and it is now approved!