AFSPA Talks Back to School with KidsHealth's Dr. Ben-Joseph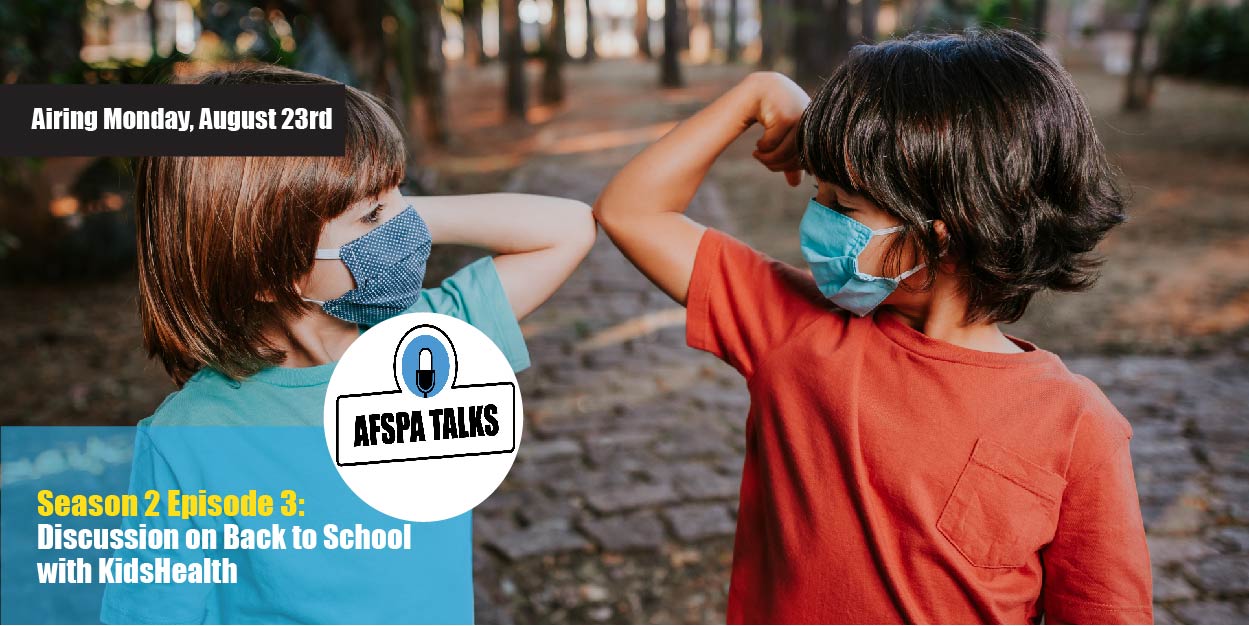 In this episode of AFSPA Talks, COO Kyle Longton finishes out our "Back to School" series by bringing us through a discussion of going back to school this year with pediatrician Dr. Elana Pearl Ben-Joseph, a contributor to KidsHealth. The two talk about preventative care for children, KidsHealth, and returning to the classroom amidst a pandemic.
Elana Pearl Ben-Joseph, M.D., is a general pediatrician and medical editor at the Center for Health Delivery Innovation in the Nemours Children's Health System.
Related Events