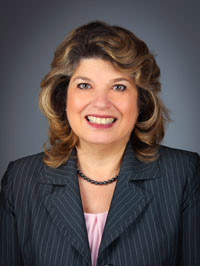 Executive Vice President and CEO
Registered Health Underwriter
Executive Vice President and CEO
Paula Jakub is Chief Executive Officer and Executive Vice President of the American Foreign Service Protective Association (AFSPA). In that capacity she provides strategic leadership that facilitates the development and enhancement of various insurance and specialty programs offered by the Association. The Association administers the Foreign Service Benefit Plan under contract CS1062 with the United States Office of Personnel Management, as authorized by the Federal Employees Health Benefits law. She is also the Executive Director of the Senior Living Foundation (SLF) of the American Foreign Service, where she provides proactive management to the vital organization solely devoted to helping elderly Foreign Service retirees and widows. In this critical leadership role, she oversees the grant/support functions and key activities that are vital to the continued success of the Foundation.

Ms. Jakub attended Creighton University in Omaha, Nebraska. She has over 4- years in extensive background in the insurance field, having received her underwriting certification from American College. Ms. Jakub is a Registered Health Underwriter, as designated by the National Association of Health Underwriters. She is formally recognized as a Subject Matter Expert in Federal Health Benefits by the Foreign Service Institute, where she serves on the adjunct faculty.
She serves on the Board of the Association of Federal Health Organizations.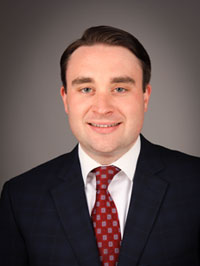 Registered Employee Benefits Consultant®
C. Kyle Longton serves as the Chief Operating Officer of the American Foreign Service Protective Association and the Deputy Director of the Senior Living Foundation of the American Foreign Service. He joined AFSPA in 2013 as the Administrative Manager and Foundation Liaison. He oversees the daily operations of the Protective Association, including administration, ancillary insurance programs, IT, outreach and more.
Kyle holds a Bachelor of Arts degree in International Studies from Centre College of Kentucky and a Master of International Affairs degree from the George Washington University.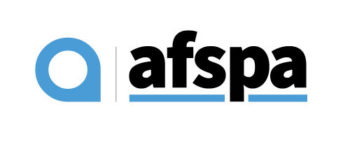 AFSPA Board Members
Thomas M. Tracy, Chairman
Richard J. Shinnick, Vice Chairman
Sarah R. Horsey, Secretary/Treasurer
Kathleen T. Austin-Ferguson, Director
Frank Coulter, Director
Charles McCarter, Director
Charles Rosenfarb, MD, Director
James D. Whitten, Director

Members of the Board of Directors are Career Foreign Service or other Executive Branch personnel, on active duty or retired.
They serve the Association without compensation.