No insurance portfolio is complete without this vital coverage
Prudential LTC Solid Solutions
AFSPA no longer offers or accepts applications for long term care insurance through Mutual of Omaha. All currently enrolled members may keep the policy as long as premiums are paid. The Benefit increase option (BIO) is still available for eligible members every five years up to a maximum of $100.
*IMPORTANT update regarding the Return of Premium (ROP) benefit under your Mutual of Omaha, Long Term Care policy:
Currently, in the event of a policyholder's death the ROP refund check is paid to "The Estate of Policyholder." This has occasionally caused difficulty for the families, executors and trustees to cash based on state mandates and/or the policy of the deceased member's banking institution.
Mutual of Omaha has agreed to change this policy and pay to a designated individual(s) or Trust as long as the policyholder notifies AFSPA of their designation(s) in writing prior to their death.
If you haven't already, please complete and return the Beneficiary Designation Form via secure fax at 202-775-9082, or click here to upload completed form, or mail to:
AFSPA
1620 L Street NW
Suite 800
Washington, DC 20036
Attn: AIP Dept.
All forms will be scanned and kept securely on file for future reference. Please note that failure to receive a form will result in the ROP reimbursement check to be paid to the deceased member's Estate.
Prudential LTC Solid Solutions
If you purchased a policy or coverage through Prudential, you can keep your plan as long as you pay the required premiums.
For additional questions or if you wish to file a claim under your long term care policy, please call Prudential at 1-800-732-0416.
AFSPA no longer offers the John Hancock LTC products, Customer Care and Leading Edge.
If you have purchased a policy under John Hancock, please contact John Hancock directly at their customer service number of 1-800-377-7311 or visit www.johnhancockinsurance.com
Have a Question?
Our friendly staff are here to answer your questions.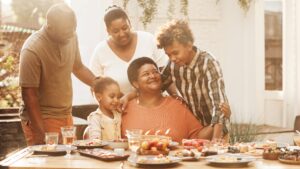 Foreign Service Benefit Plan
Open Season started Monday, November 13th and it is already in full swing! You have until December 11th to make changes to your health insurance, dental and vision insurance, and FSAFEDS program. If you're happy with your health, dental/vision insurance, there is no action needed on your end. For the FSAFEDS program, you do have to re-enroll every year. Keep reading to learn about the new changes and added benefits to the Foreign Service Benefit Plan.
Read More »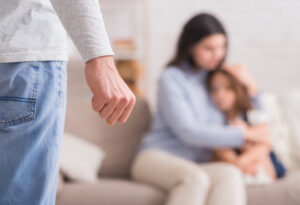 Foreign Service Benefit Plan
As October concludes, we want to highlight that October is Domestic Violence Awareness Month. AFSPA is joining the campaign to help raise awareness around domestic violence abuse in intimate relationships.
Read More »