Get the latest news and plan updates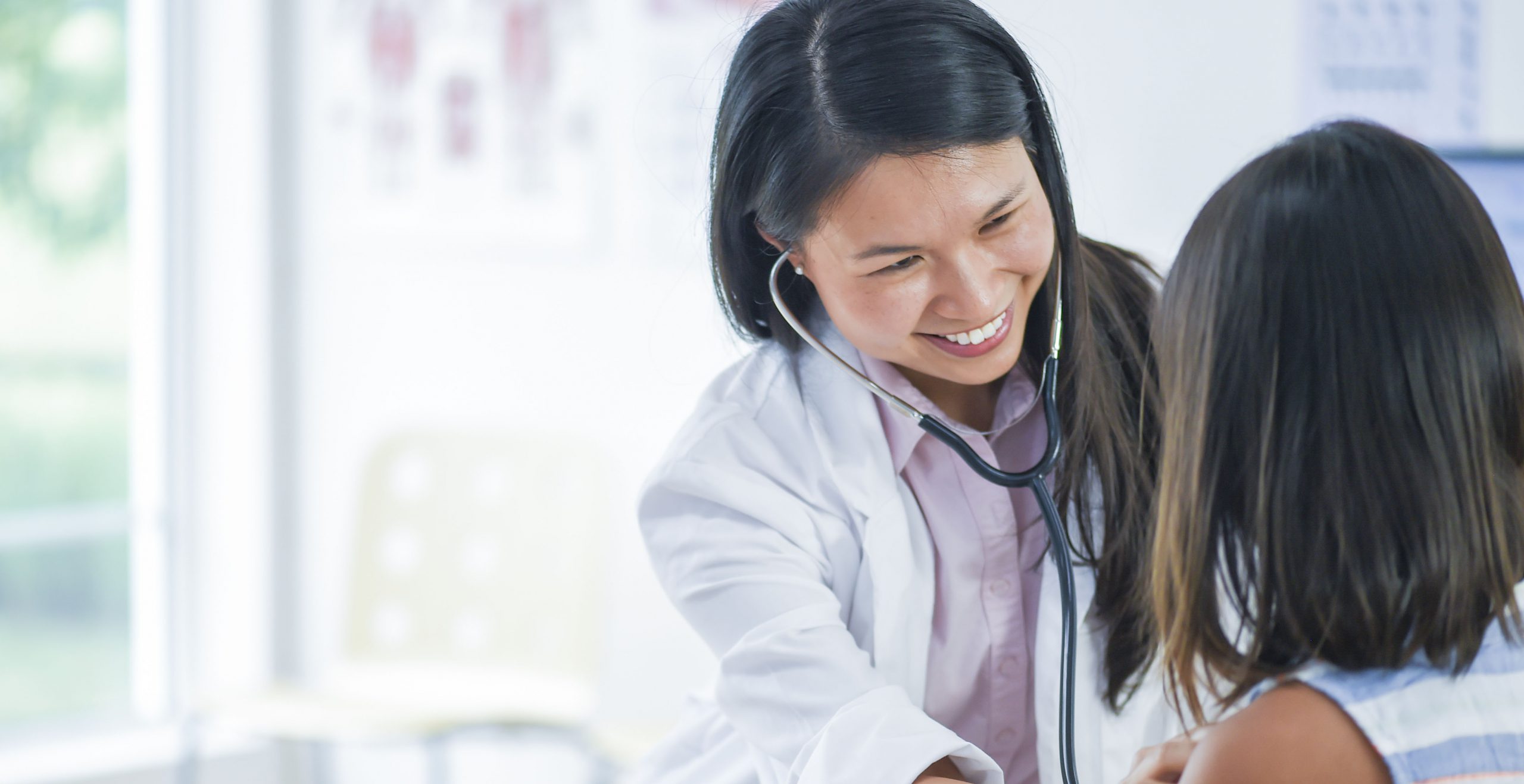 FSBP Partners with Hallym University Dongtan Sacred Heart Hospital in South Korea
Read More »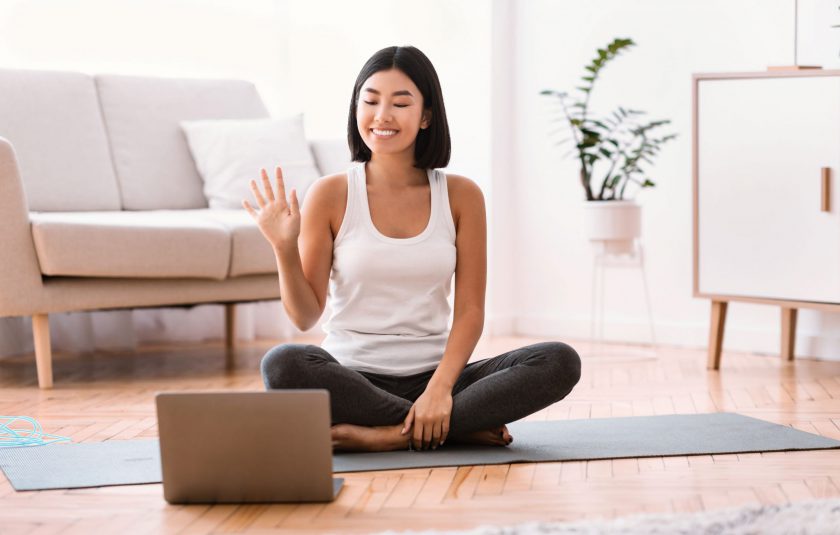 The Foreign Service Benefit Plan (FSBP) introduced a new Lifestyle and Condition Coaching (LCC) program available to FSBP members at no extra cost, effective January 1, 2022.   
Read More »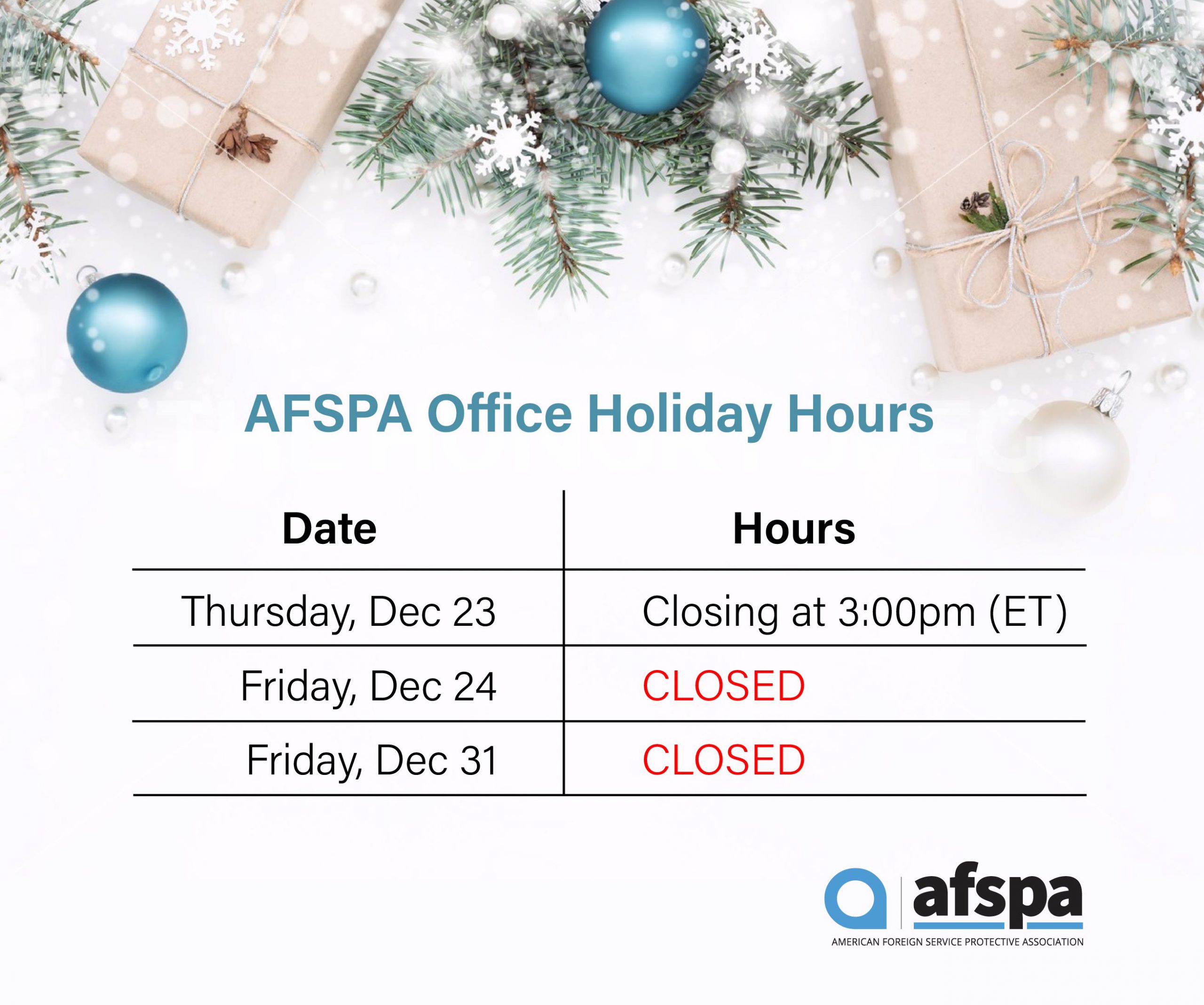 Please take note of AFSPA's Holiday hours and office closure. Happy Holidays!
Read More »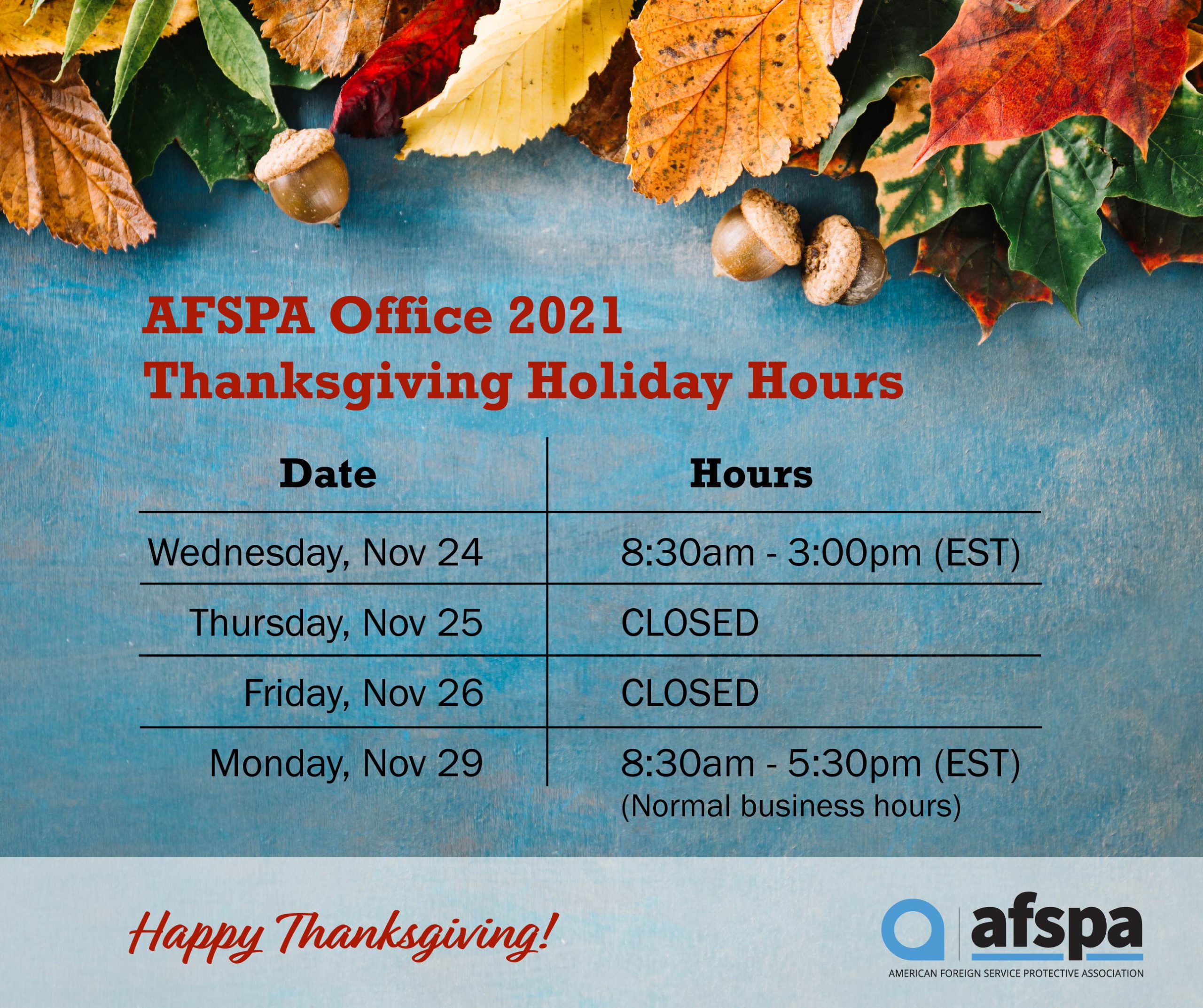 AFSPA will close early at 3pm on Wednesday, November 25, and will be closed all day on Thursday and Friday, November 26 and 27, in observance of the Thanksgiving holiday.
Read More »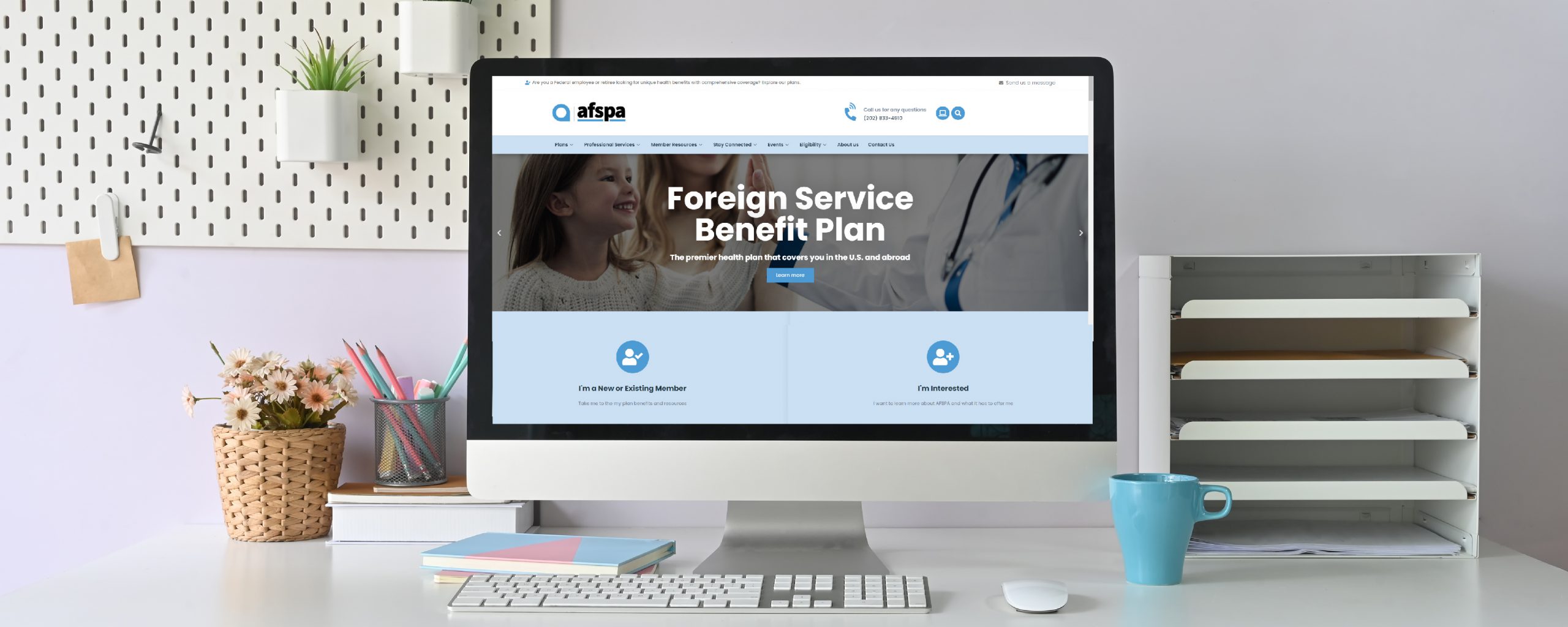 After months of hard work, we finally pressed the 'refresh' button and revamped our website with an entirely new look and feel. The main goal of redesigning the website is to deliver both our existing and potential members a better, cleaner, and faster user experience – making it easy for them to find exactly what they're looking for. 
Read More »